rustic 1865 ranchstead in the Flint Hills
lodge stay while taking time to Step back in time and enjoy nature
Take your pick, one or more of the nine rooms in the main house, the tenant suite, or one of the two rooms in the bunkhouse. A lodge stay comes with the rustic charm of the 1865 historic district. In the house there are options to stay in the main suite on the main floor or choose from private rooms on the second or third floors. Feel free to make use of the catering kitchen located in the main house or your own private kitchen in the tenant suite.
Enjoy your time in the formal living room, sitting room, or event space in the house. Spend time on the covered deck or time down by the fire pit. Feeling adventurous, head down to the creek and work on catching some fish for dinner or take a long hike around the ranch. All in all, you can never go wrong with a lodge stay!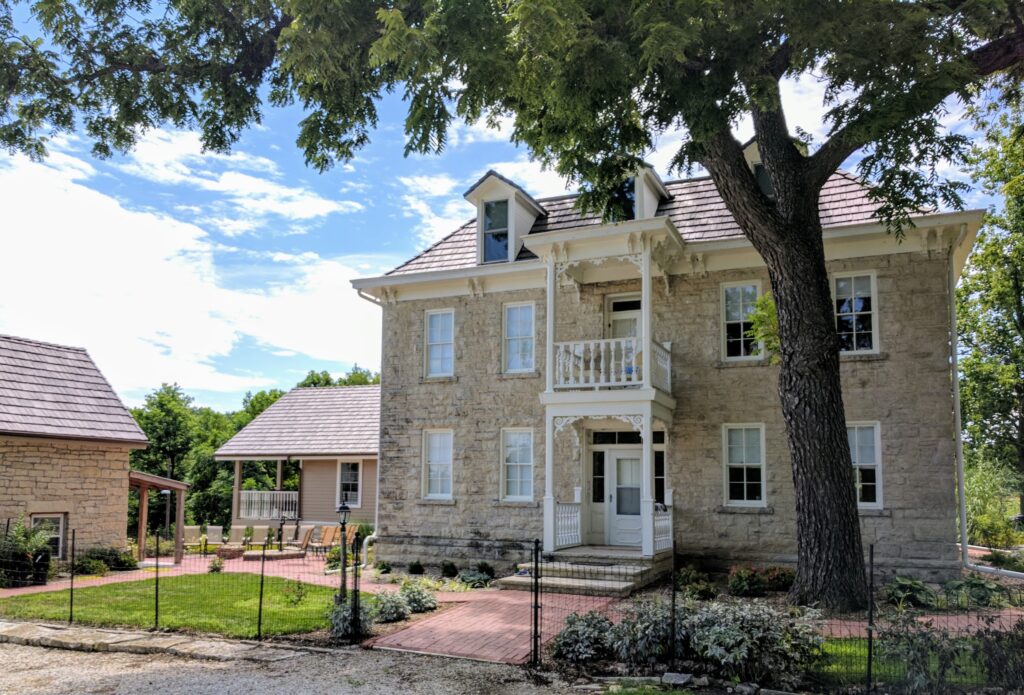 History and Backstory:
The ranch was homesteaded by the J. R. Fix Family in 1865 when they moved west from Pennsylvania after the Civil War. The grouping of buildings has been designated a historic district by the National Register of Historic Places. J.R. Fix and his wife had 8 daughters, each daughter needed a bedroom so the Fix family built a majestic three-story Italianate home.
The historic three story stone house was restored in 2015 has 9 rooms on 3 floors. The house now has heating, air conditioning, and modern plumbing and electricity. A spring-fed, hand-dug well is inside a cave nearby. The nearby tenant house for the farmhands was restored and expanded also. The barn received a total makeover. The barn has been converted into a thoroughly modern but rustic-looking meeting area with multiple restrooms. The hayloft area can hold up to 250 people and the horse stall area can hold another 100. The north side of the old corn crib is now a receiving kitchen for caterers, and the south side is a bunkhouse. The exterior look was largely preserved, but windows, heat and air conditioning, water and bathrooms were installed. Choose Mill Creek Lodge at Volland Point to host your wedding, meetings, and family reunions. Up to 29 people can stay overnight.
lodge stay
Nine rooms to choose from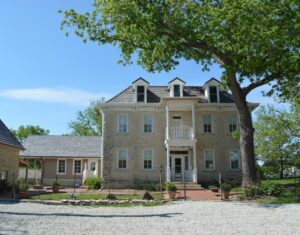 Tenant Suite
An oasis all to yourself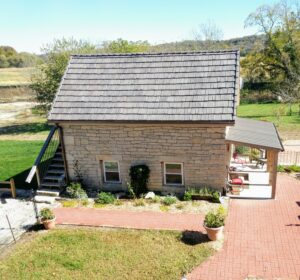 Bunkhouse
Three bunk beds in two rooms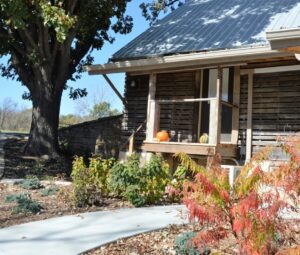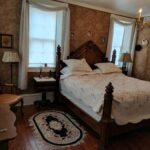 J.R. and
Rebecca Suite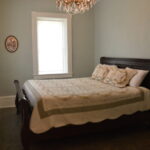 Clara
bedroom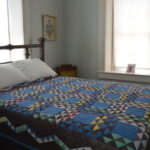 Emma
bedroom
Laura
bedroom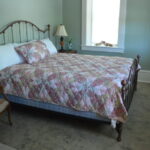 Mamie
bedroom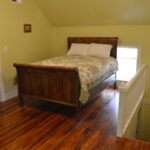 Alice
bedroom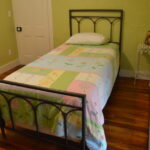 Lida
bedroom
Mabel
bedroom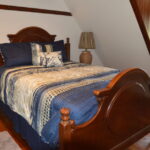 Pearl
bedroom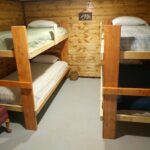 Bunkhouse
bedroom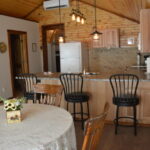 Tenant Suit
main room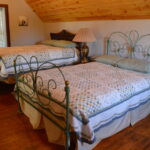 Tenant Suit
bedroom