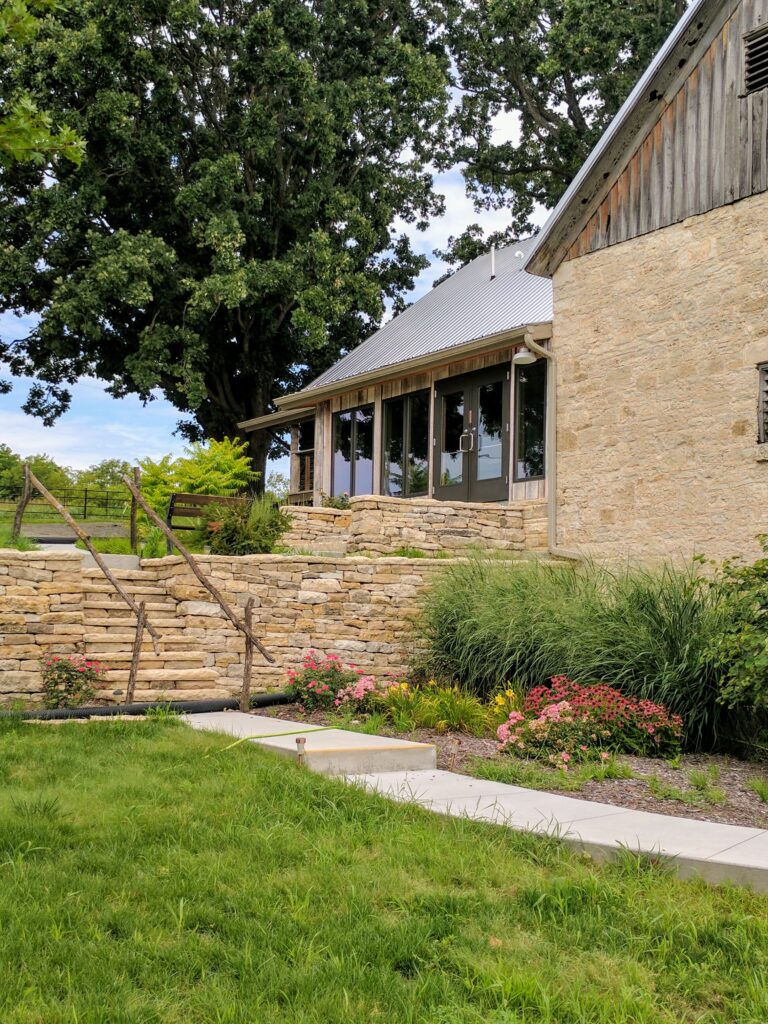 Ready for your special event
Large or small, Mill Creek Lodge at Volland Point has something for you
The Lodge is a great place for a family reunion or if you are looking for an off-site business meeting. Plenty of space for all of the family or your colleagues.
Mill Creek Lodge has an event center and a large ranch barn available for weddings, family gatherings, and business meetings. The large ranch barn is three stories tall. It features an original entry way that serviced the corn crib which over looks the hay loft. The hay loft will hold up to 250 people. The hay loft has four large windows with views of the water and two doors with large windows that open for views of the patio below and the water beyond. The lower horse stall area will hold another 100 people. This lower area is perfect for dancing, and space for a DJ setup. It opens up to a cement patio that overlooks Mill Creek. There is a receiving kitchen (for caterers) in the barn along with multiple restroom facilities. The dining room / meeting room will serve up to 50 people. There is a full kitchen in the main house. All facilities have heating and air conditioning including the barn.
We have all of the extras you need as well from tables, chairs, linens, and more. Just contact us today to discuss your needs and we will find the right solution for you. There is ample parking spaces available around the property for your special event.
Mill Creek Lodge also has space to sleep up to 29 folks in the comfort of a heated and air conditioned environment. Take a break and spend some quality time at the fire pit or take a walk around the ranch.
A few of the past events hosted at mill creek lodge
hope to host your group soon!