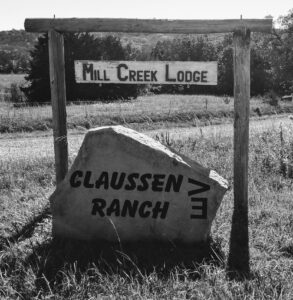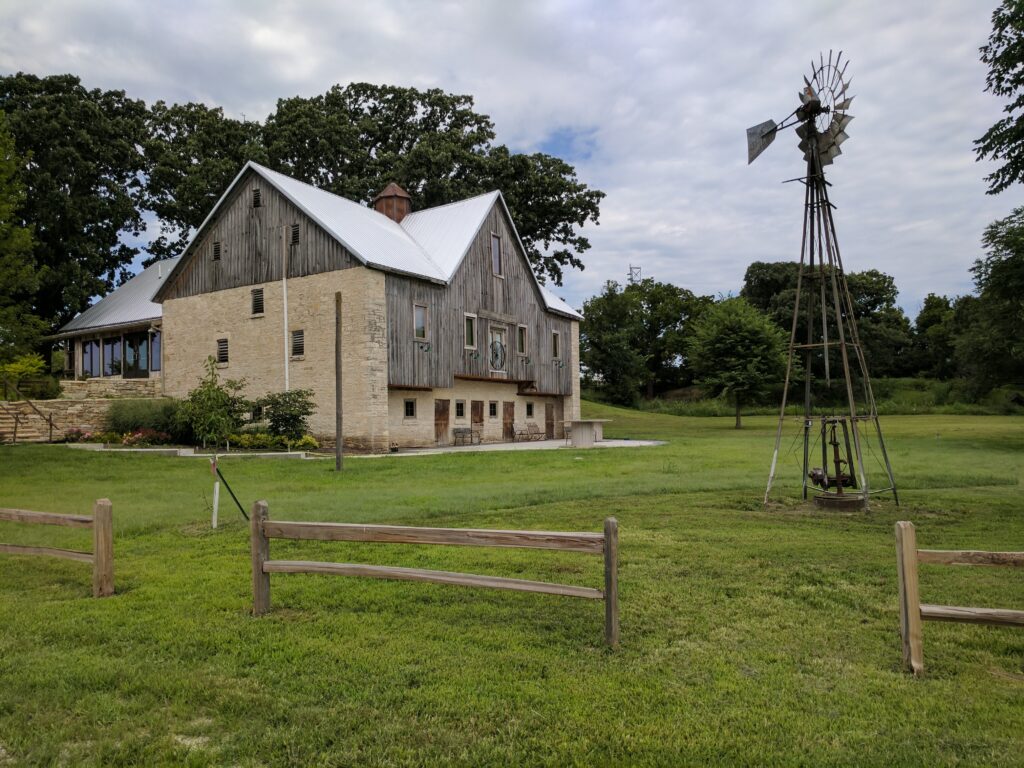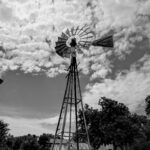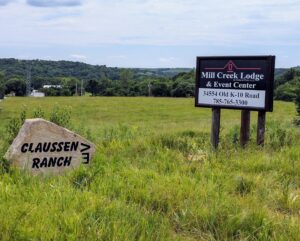 ABOUT US
Mill Creek Lodge at Volland Point has been in business since 2016, we are ready to host your perfect wedding, business meeting, family reunion, or your getaway in the Flint Hills. We're family owned and operated, and understand how much you value spending time in rustic historic settings. Contact us today and we will work to make your time at Mill Creek Lodge at Volland Point a special one.
Hannah K.
"I was the photographer for a wedding at Mill Creek yesterday and they absolutely blew me away! I've worked at quite a few different venues, and wanted to make sure I took the time to give Mill Creek the review they deserve.
The sweet owners and their staff went above and beyond in making sure everyone was taken care of, and their property is truly stunning. The location is perfect, and it has so many amazing spots for photos. I also heard nothing but good things from all of the bridal party who had stayed in their gorgeous lodging and all of the guests were wowed by the beautiful buildings!
Thank you for making yesterday so wonderful for me. I hope to be back again soon!"
Natalie M.
"Having our wedding at Mill Creek Lodge was by far the best decision that we made! We booked it for the whole weekend which was perfect since we were able to be together with family and friends for a whole weekend. The reception night on Friday and breakfast on Sunday holds as many memories for us as the actual wedding does!
This was the biggest barn venue that we came across in the area and was able to accommodate the amount of guests that we were needing (about 270), plus sleeps a ton of people if you choose the whole package. On Saturday night we had room arrangements organized and then had a lot of people who threw blow up mattresses down throughout the house, which was great to have that option. Cell service is extremely limited, but every one of our guests and my husband and I were so present in the moment!
I highly recommend for anyone who is looking into barn/country/rustic venues to look at Mill Creek Lodge!"
Emily R.
"Mill Creek Lodge is a beautiful, peaceful venue for a wedding. We paid for the whole package and loved being able to stay in the lodging there with our friends and family. It was so nice to be able to arrive the day of the rehearsal and use the space for the rehearsal and rehearsal dinner, and then stay there until the morning after the wedding. We chose the venue because we wanted an outdoor ceremony, but did not want to stress if the conditions weren't perfect (it IS Kansas), and the indoor space is just as beautiful for a backup ceremony space – which we did end up using because it was hot and windy outside (too loud for microphones). Also, the fire pit was a huge hit! Our friends and family loved playing music and talking around the fire two nights in a row! The kids loved running in the yard and down by the creek. The kitchens both inside the tenant house and the ranch house were extremely nice.
Kris was very flexible and goes above and beyond to work with you. She is honest and kind. It was nice that they added this year the option to rent linens from them so that we did not need to wash or transport those – and they were beautiful. Vern was also very accommodating and gives a great hayrack ride! He and his wife really have preserved a treasure there in the Flint Hills. The cost is worth supporting such a wonderful and special place. (It was especially special to us since my father grew up on a farm 7 miles south of Mill Creek Lodge.) We are still awaiting most of our wedding pictures, but I will try to attach a few so that you can appreciate the beauty of the place. Our photographer (Mindy Sue Photography) knew the area well, so she drove us in her pickup up a hill south of the venue to capture the landscape (we snuck away between dinner and dancing for a sunset-ish picture).
Thank you Mill Creek Lodge!
-Emily and Evan"