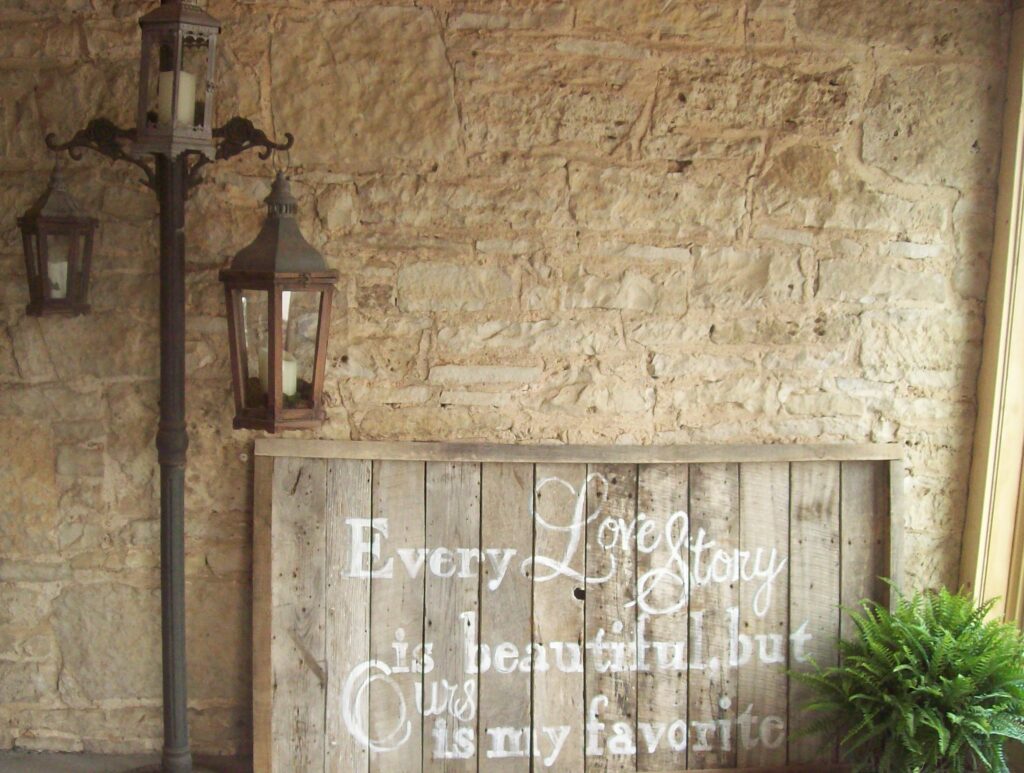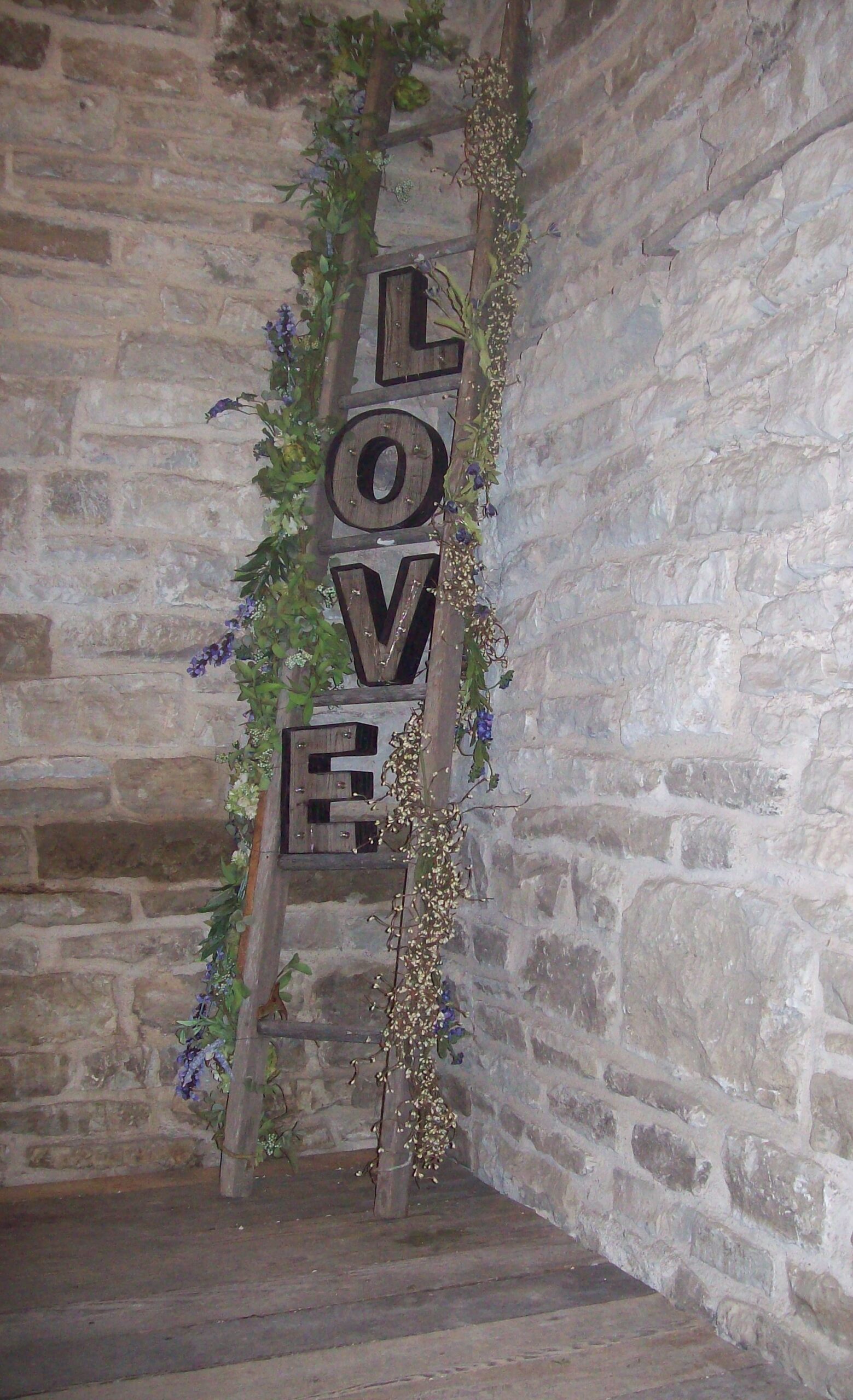 Wedding day at Mill Creek Lodge at Volland Point
we would be honored if you spent your special day with us
The Mill Creek Lodge has an event center and a large ranch barn available for weddings, family gatherings, and business meetings. The large ranch barn is three stories tall. It features an original entry way that serviced the corn crib which over looks the hay loft. The hay loft will hold up to 250 people. The hay loft has four large windows with views of the water and two doors with large windows that open for views of the patio below and the water beyond. The lower horse stall area will hold another 100 people. This lower area is perfect for dancing, and space for a DJ setup. It opens up to a cement patio that overlooks Mill Creek which is perfect for your wedding day.
There is a receiving kitchen (for caterers) in the barn along with multiple restroom facilities. The dining room / meeting room will serve up to 50 people. There is a full kitchen in the main house. All facilities have heating and air conditioning including the barn. The historic three story stone house has 9 rooms on 3 floors with a capacity up to 17 people. The tenant suite is on the second story of the stone tenant house next to the three story stone house. It features a full kitchen, family room, deck, full bath, and large bedroom holding up to a family of 5.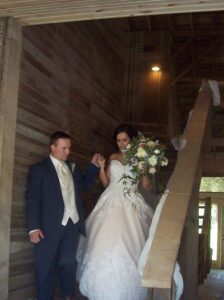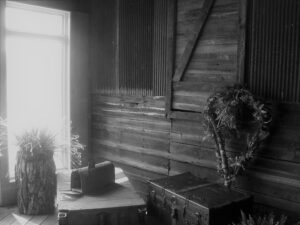 Rustic charm in a historic setting
Located in the Flint Hills the ranch, houses, and barn are a designated historic district by the National Register of Historic Places.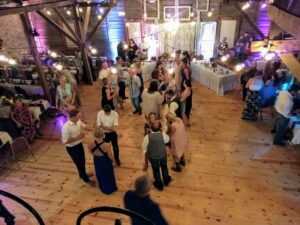 dance & party friendly
Take your pick inside the three story barn where to set up your dream wedding. Or choose an outdoor option. Mix and match from both based on what works for your special day!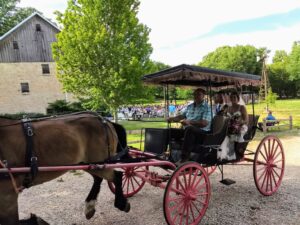 wedding options available
There are many options to add to enhance your wedding day: tables, chairs, linens, hay rack rides, buggy rides, and more. Choose what you need and bring what you want. We work with each couple to find the right fit for their day.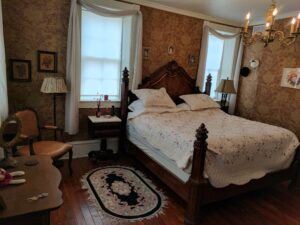 many options for overnight stays
Bride & Groom, parents, family, and friends will all need somewhere to stay. Let us help you figure that out. We have many on site options available.